Discussion Starter
·
#1
·
These are the first spy photos of what looks like the 2010 Hyundai Tiburon. Expected to use Hyundai's new rear wheel drive platform, this redesigned coupe will take many of its styling cues from the HCD8 concept shown several years ago.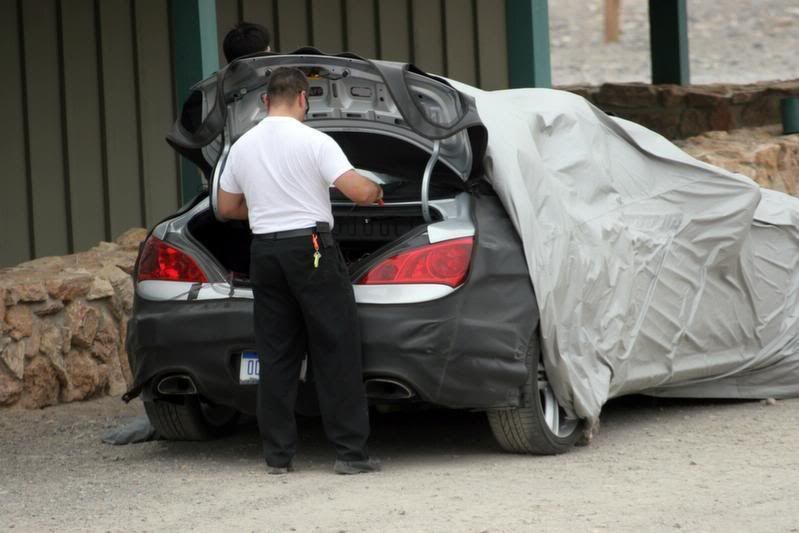 Looking slightly bigger than the current Tiburon, this redesigned coupe will most likely move up a class when it goes on sale in 2009. Instead of playing in the mid-$20s segment, this Tiburon could easily move up to the high-$20s and even above $30K with the right engine.
So it looks good and has the power going to the rear wheels — the only question left is how much power? Well, from what we've uncovered so far, base models will get a 2.0-liter, turbocharged, four-cylinder engine standard. Expect to see as much as 250 horsepower; a number that would put it well above most of its foreign competitors.
If that's not enough, top-of-the-line Tiburons will get Hyundai's 3.8-liter V6. It makes 260 horses in the Veracruz SUV, but we expect Hyundai to crank it up to as much as 300 horses for this coupe. Coupled with either a six-speed manual or six-speed automatic transmission, this Tiburon will have some pretty solid performance credentials. We expected the possibility of V8 power as well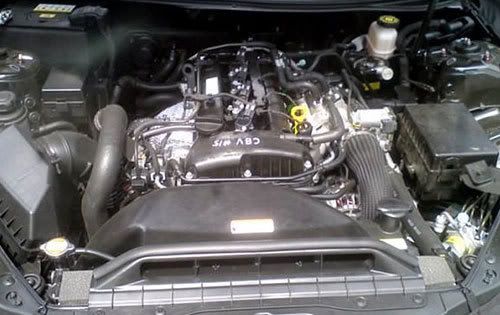 "That said, from what we can tell by these shots, the next-gen Tiburon's it may or may not retain that name
-Do you think Hyundai will use a V-8 in the new Tiburon?
-Would you consider buying this car, and if so, why?
-Will a rear-drive Hyundai have racing implications?
-Is there a market for a rear-drive V-8 powered Hyundai?
-Would you like the new Tiburon to retain the styling of the previous generations?