Discussion Starter
·
#1
·
As this is the last weekend before I move, I got the 20's thrown on as I won't have room to bring an extra set when I move down, the others are going into storage. Anyway, figured that since I was cleaning the rims anyway, i might as well take my Mother's Powerball Mini a little further than just polishing the head lights.
Here was the supply list: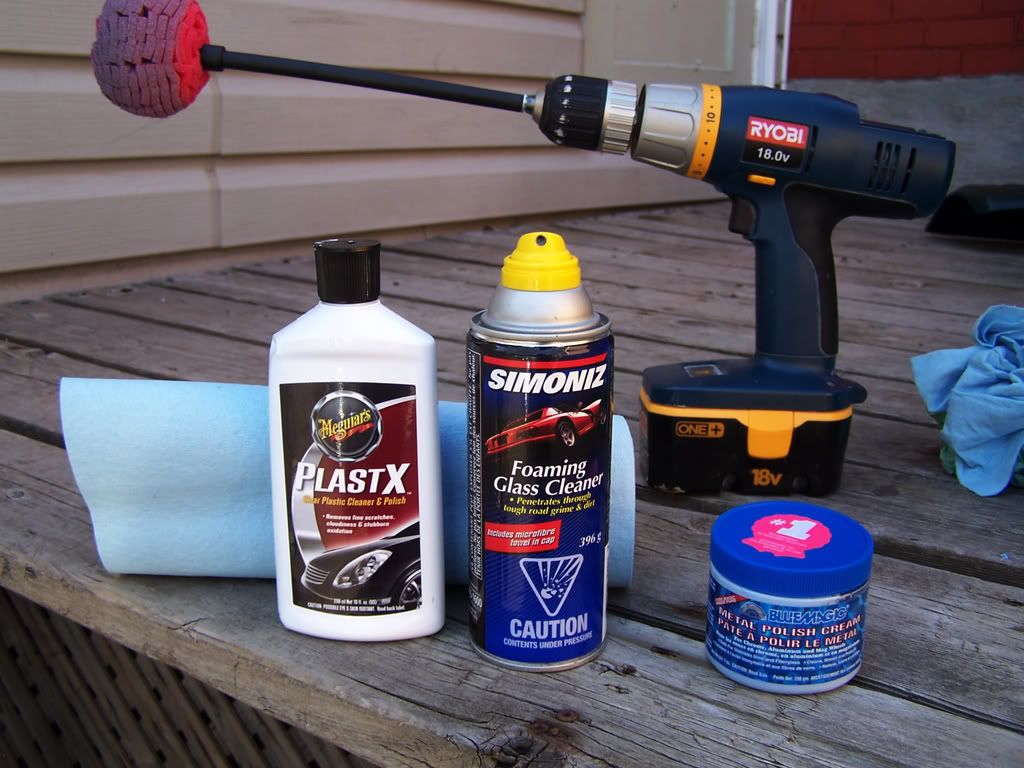 Meguiars Plastx
Simoniz Automotive glass cleaner (could find any Meguairs NXT anywhere in Ottawa, damnit!)
Blue Magic Chrome Polish
A roll of shop towels
(not shown) Green painters tape
and muh powerball
There was also a can of Meguiars NXT Insane Shine Tire spray.
Taped off all of my chrome accents and the headlights as I really didn't want to accidentally polish the clearcoat, that would involve some swearing. The chrome was really cloudy and marked up, but a minute or so of work with the powerball and the blue magic brought it back.
Rear door handle after the first go with polishing, it was actually alittle better already.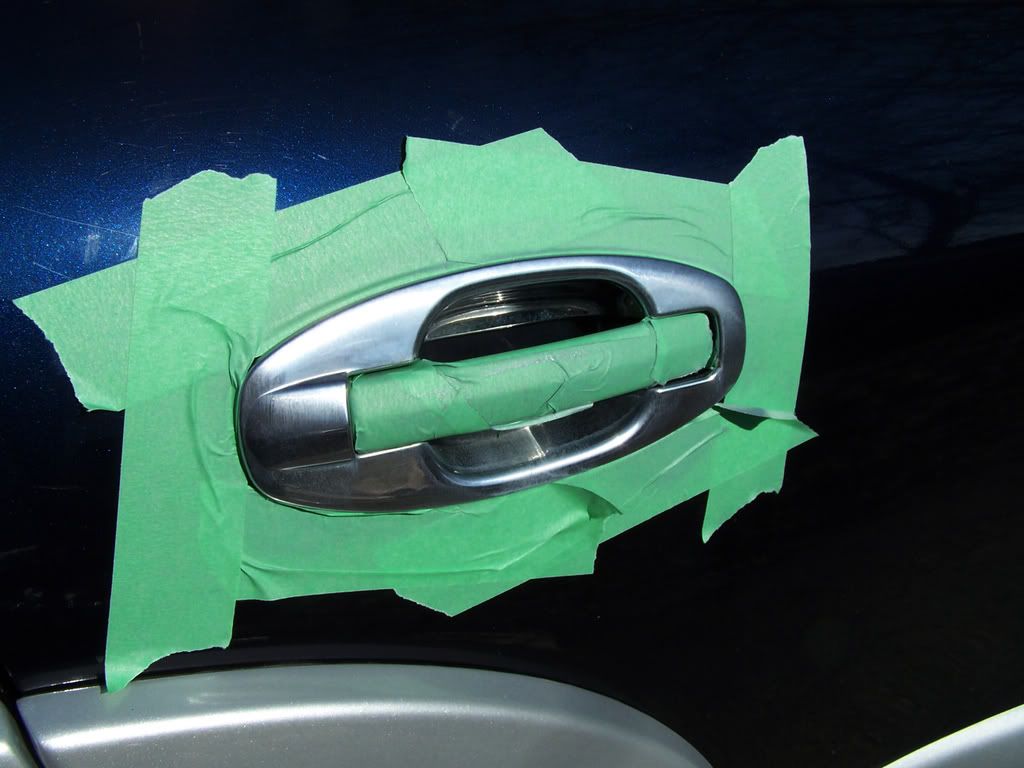 And the front after the polishing and a little hand buffing. BIG difference!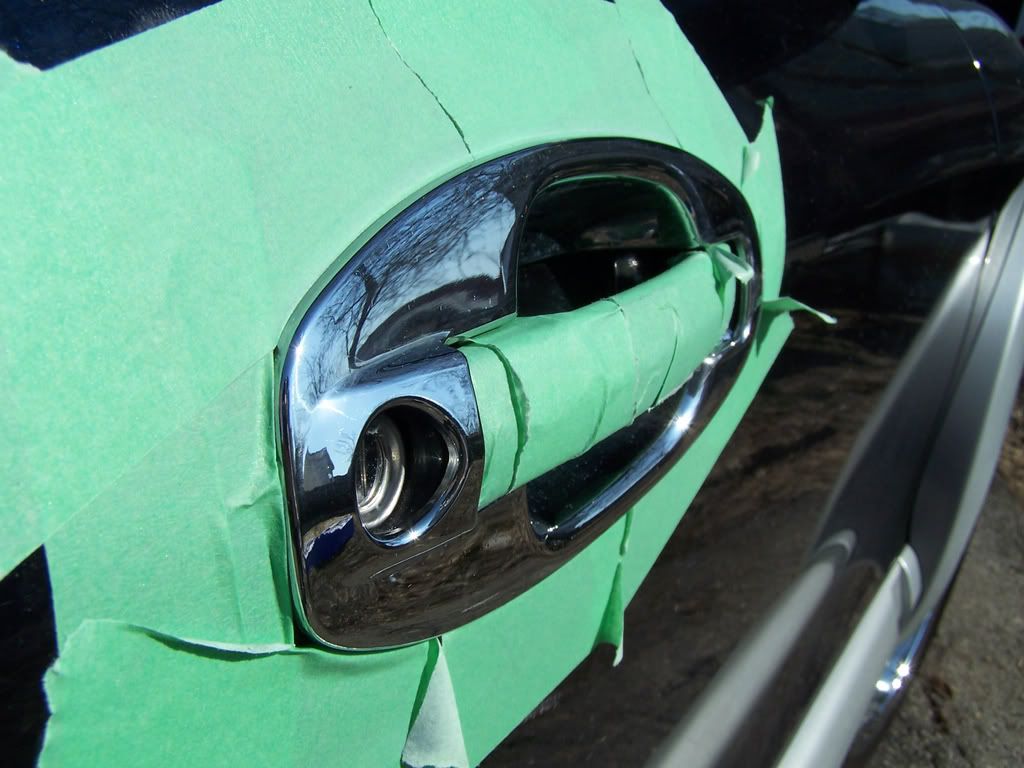 Gas cap was really bad, but not any more
Rear hatch covers look alot better but unfortunately they are covered in little pits which you can see if you look closely. ah well still good for 4 years of exposure without any polishing. (Yeah yeah, I know)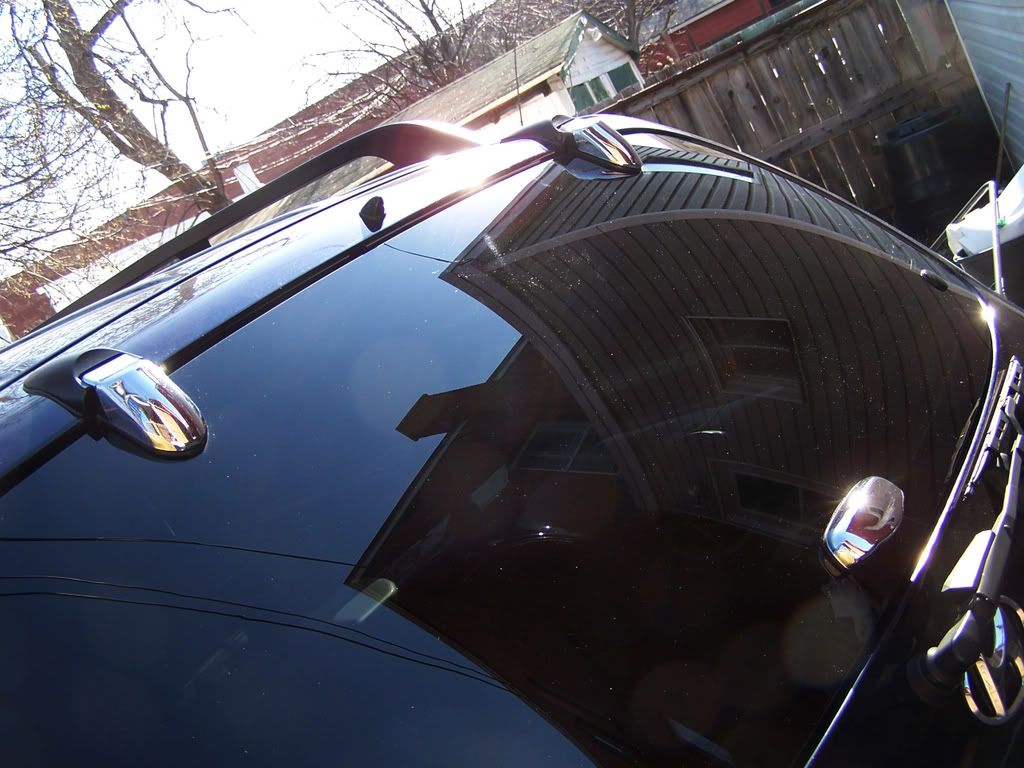 Now on to the headlights, the passneger side before any work at all.