Discussion Starter
•
#1
•
FINALLY got around to editing/uploading/posting pictures of my "new" excel.
a week or so after I bought the beeyatch. Only 70k kms on it! Roughly 50k miles.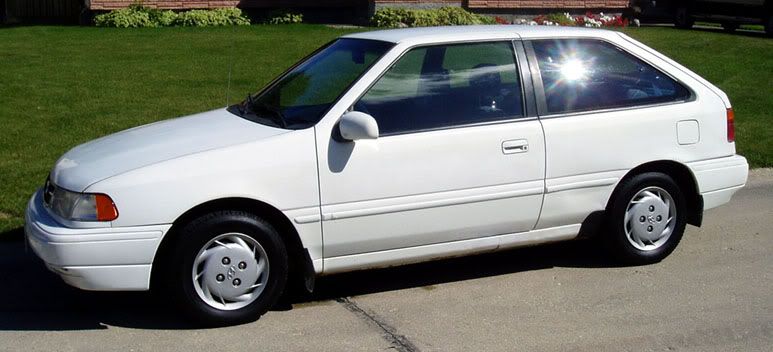 Unfortunately, it's auto... but who says that has to stay forever?
hours before Greg's (loki_scoupe) arrival... i got bombarded. I cleaned a lot of it off... then gave up. I left the biggest one for comic value.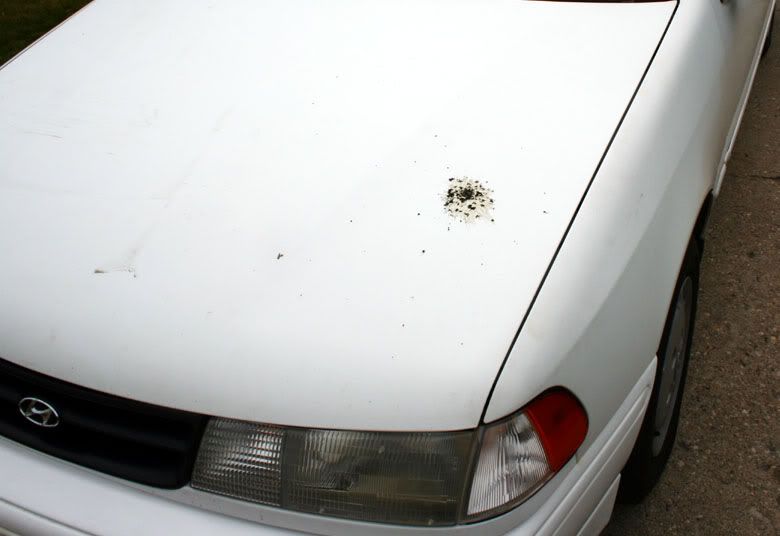 hit up some subway... then parked near my house for a brief photoshoot.
nice asses.
Pop the hoods... yes, I hacked my airbox to hell.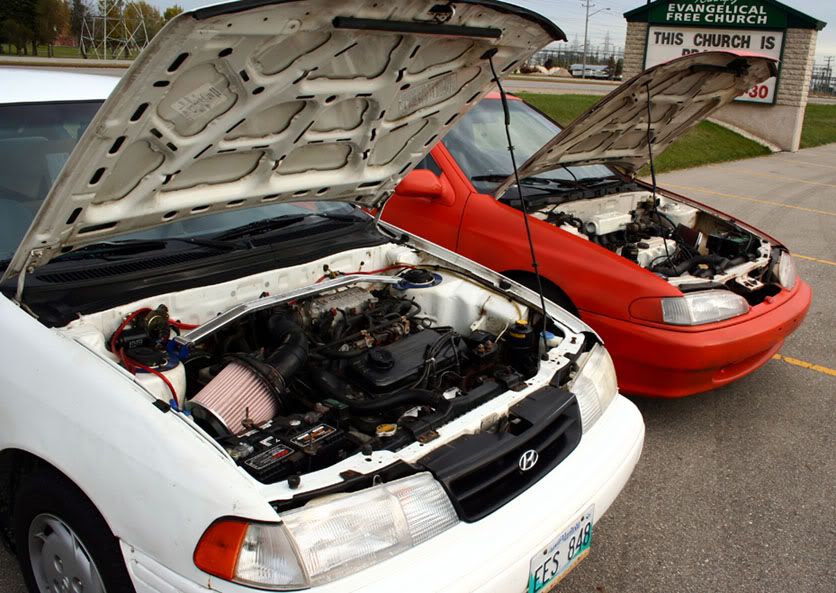 and a couple weeks earlier...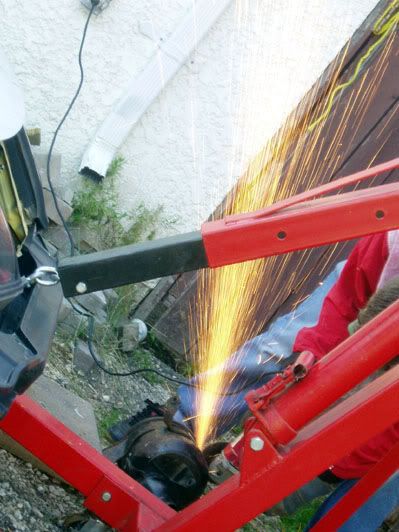 creepy churches rule... "I LOVE pray-C!" :hmmm: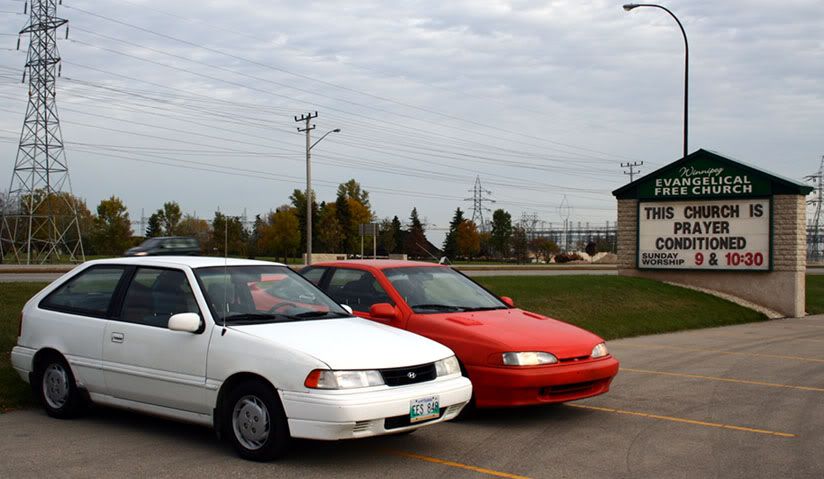 me flippin' out... edited by my g/f.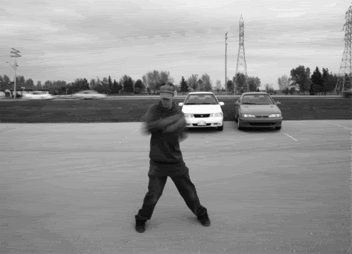 'twas a shockingly great time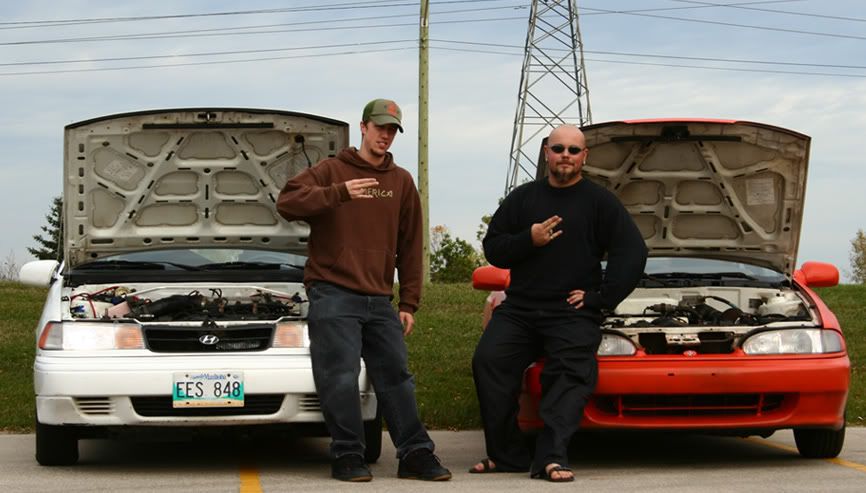 now i'm going to steal his headlights....
http://hyundaiperformance.com/forums/topic.php?t=68712
: